Samarthan Residential Training Center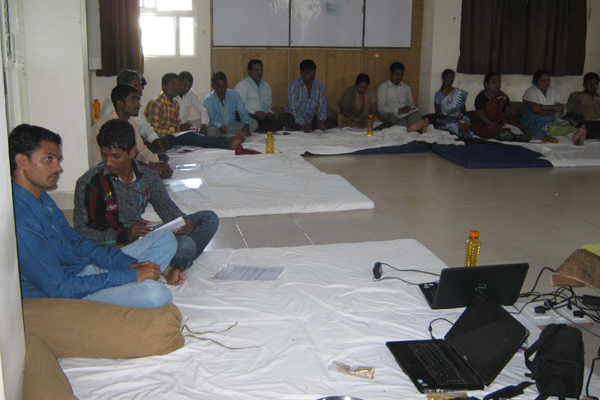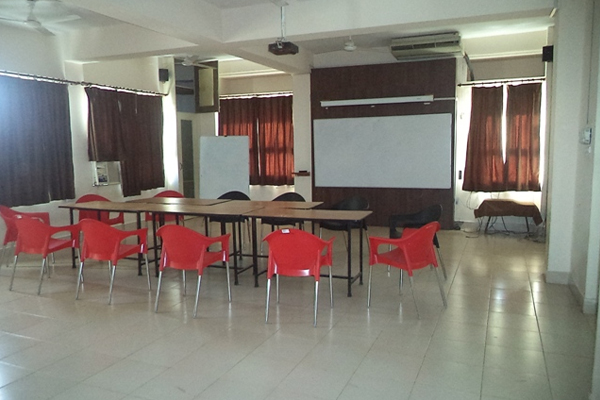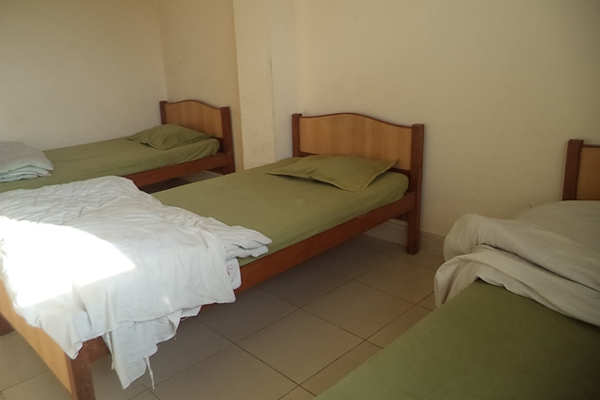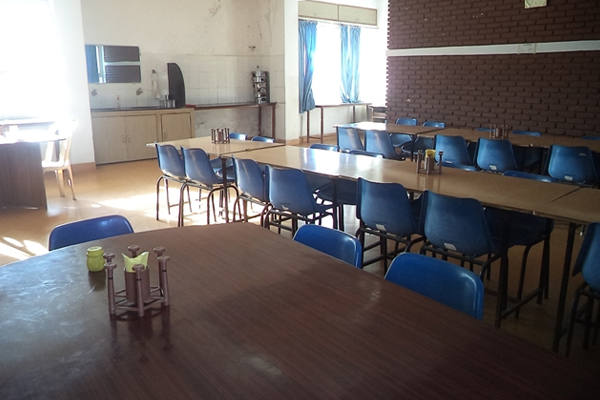 Samarthan Residential Training Center
Samarthan Residential Training Centre is located in a posh colony of Green Avenue, Chunna Bhatti. The centre is five minutes away from the main road. A place ideally suited to conduct your meetings, conferences and seminars. This building was specially designed to meet the growing needs of civil society organisations, looking for reasonable, well-equipped and comfortable facilities for their meetings and conferences. Since its completion, the RTC, because of its ideal location, reasonable tariffs and an all inclusive has been patronized by some of the leading NGOs and related institutions both nationally and internationally.
The RTC has a residential facility with two meeting halls and lodging facilities for 50 participants, available for local, national and international conferences.
---
Location of Samarthan RTC
The Residential Training Centre is situated at Chunna Bhatti Area, Kolar Road, Bhopal. Kolar Road is one the busiest place in Bhopal city and is easily accessible by public transport and private transport. It is situated around 8 km from Habibganj Railway station and around 15 km from main Bhopal station. From Airport, the distance is around 20km.
---
MEETING HALLS
The RTC has two meeting halls. One of the halls is situated on the first floor of the RTC. It is air-conditioned and accommodates 40-45 people. It has a round table seating arrangements. The room is fully air-conditioned and equipped with all the modern equipments. White board and over headed projector are provided. The rooms are well ventilated and provide a comfortable and relaxed atmosphere for seminars, meeting and conferences.
The RTC second floor conference facility can accommodate up to 60-70 people with mattress arrangements (floor seating) and up to 25 people for conference arrangements(round table). The hall is equipped with built- in audio system with speaker and with board, flip chart and overhead projector facilities.
---
Additional Facilities-
Extra facilities required for training/meetings are also provided on request- stationary (notepad, pen, flipchart/markers), Xerox, printouts, Laptops for LCD.
---
GUEST ROOMS
The RTC has a total of 14 rooms (with 45 occupancy) bath attached, hot and cold water facility and Wi-Fi Connectivity. The rooms are well furnished and meet basic standards.
---
DINNING SPACE
The dining space is a facility attached to the RTC and provides all meals for residents and participants based on the order place. Both veg and non-veg meals are available.
---
Some Glimpse of Training Center