Prof. Amitabh Kundu
(Chairperson)
Prof. Amitabh Kundu is an eminent social scientist and former professor at Jawaharlal Nehru University, Delhi and a visiting faculty at several international universities. He is currently the v in Research and Information System for Developing Countries (RIS), New Delhi. He is chairing the Committee for overviewing the survey for Swatch Bharat Mission (Rural), set up by the Ministry of Rural Development and Panchayati Raj, Government of India. He chaired the post Sachar Evaluation Committee, set up by the Ministry of Minority Affairs, Government of India.
Dr. Yogesh Kumar
(Founder Trustee and Executive Director)
Dr. Yogesh Kumar has a doctorate in development economics and has worked for several years to promote community participation and supporting development initiatives. He specializes in participatory planning, monitoring and evaluation.
Dr. Rajesh Tandon
(Trustee Member)
Dr. Rajesh Tandon is the President of PRIA and is internationally known for his contribution to participatory research. The Chairperson of many international committees, as well as, of the advisory committees of Government of India, he is currently the Chairperson of UNESCO in community based research and social responsibility in higher education. Dr. Tandon serves as chairperson of the Global Alliance on Community-Engaged Research (GACER) network, which facilitates the sharing of knowledge and information worldwide to further community-based research.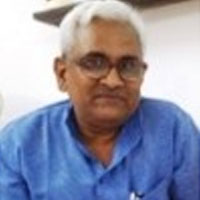 Mr. Ashok Kumar Singh
(Trustee Member)
Mr. Ashok Singh is the Executive Director of SSK (Sahbhagi Shikshan Kendra), Lucknow, which is a state level support organization specializing in participatory training. He is the executive committee member of VANI, a network of NGOs and serves as member on various committees set up by the Government of U.P.
Dr. Sujogya Kumar Misra
(Trustee Member)
Shree S.K Misra served as the Chief Secretary of the Government of Chhattisgarh. Later, he worked as Chairman of CG Electricity Board and CG State Administrative Reform Commission. Mr Misra was also an Advisor of Chattisgarh's Second State Finance Commission.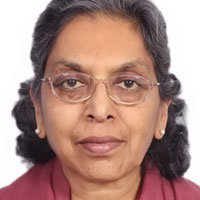 Ms. Banashree Banerjee
(Trustee Member)
Ms. Banashree Banerjee is an Urban Planner. She has been a consultant on urban poverty reduction projects in India, Egypt and Bangladesh. The focus of her work has been inclusive and participatory approaches to urban planning and management
Dr. Abhay Kumar Pandey
(Trustee Member)
Dr. Abhay Kumar Pandey is currently a Professor at the Government Model College, Umaria. He was the Director of MP Social Audit Society, a semi autonomous body set up by the Government of MP. Dr. Abhay Pandey was the founder of Lok Shakti, a large scale Non-Governmental Organisations, which served the tribal communities of Chhattisgarh.
Prof. Rajendra Gupta
(Trustee Member)
Dr. Gupta was the Professor at Management Development Institute (MDI), Gurgaon and faculty member of IIM, Lucknow. Prof Gupta is an eminent expert on Organizational Behavior. He is a serving member on various boards of the Public Sector Companies.
Mr. Ashok Kumar Surana
(Treasurer)
Mr. Surana is Chartered Accountant and Senior Fellow Member of the Institute of Chartered Accountants of India. He has extensive experience in reviewing re-structuring and developing financial management systems and accounting practices, budgeting, expenditure control, procurement procedure, finance, accounting, audit, company law and taxation matters for a host of projects and organizations in corporate and non-corporate entities in Government, Public and Private Sector.
Dr. Madhu Verma
(Board Member)
Dr. Madhu Verma is professor of Environment and Developmental Economics at Indian Institute of Forest Management, Bhopal. She has done seminal work in the area of environmental cost-benefit analysis of various development programmes. She did her Post-Doctoral research work at the University of California (Berkeley) and University of Massachusetts (Amherst), USA.