Center for Environment, Water, Sanitation and Community Health (CEWASH)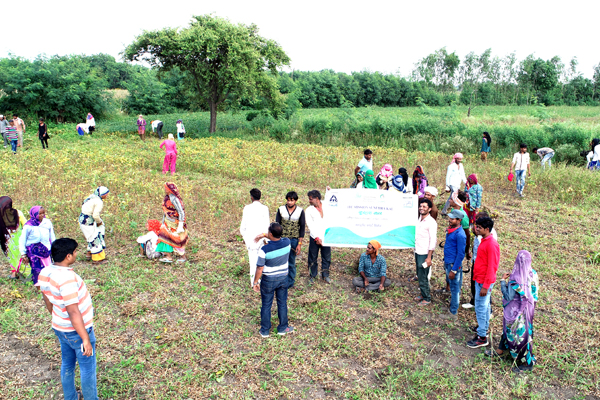 Center for Environment, Water, Sanitation and Community Health (CEWASH)
The grassroots experiments of Samarthan have become large scale and certain degree of specialization has emerged in the area of Water, Sanitation and Hygiene ( WASH). There are large scale programmes around community health and new initiative around Watershed programes. A new entity called Samarthan in Participatory Action (SIPA) has already been registered, which has got 12 A i.e. non profit status. It has applied for FCRA. The new identity needs to be strengthened and supported to emerge as a center of grassroots action, capacity building in the sector specific areas for development professionals and grassroots workers, demonstration of models and people centered advocacy.
---
The following will be the key thematic areas of specialization:
Water, Sanitation and Hygiene.
Community health.
Sustainable environment with watershed and agriculture.
Livelihoods promotion through skill development.
---
Center for Environment, Water, Sanitiationa and Community Health (CEWASH) -
Ongoing Projects
| S.No. | Project Title | Duration | Donors |
| --- | --- | --- | --- |
| 1 | Watershed- IWMP-7 | -- | ITC Limited/Zilla Panchayat |
| 2 | Creating Livelihood Adaptations Under Drought (CLAD) | -- | Indo Global Social Service Society |
| 3 | Transforming 3 Aspirational Districts of MP (Niti Aayog Program) | -- | ITC Limited |
| 4 | Green Watershed Development-Badnagar | -- | ITC Limited |
| 5 | Strengthening access to WASH for communities in Sehore district | January 2017-December 2019 | Jalseva Charitable Trust |
| 6 | Madhya Pradesh rural Tour Vikas Programme | June 2018 to December 2019 | MP Tourism Board |
| 7 | IWMP-6 Watershed programme | January 2018-December 2019 | Zilla Panchayat |
---
Center for Environment, Water, Sanitiationa and Community Health (CEWASH) -
Completed Projects
| S.No. | Project Title | Duration | Donors |
| --- | --- | --- | --- |
| 1 | Integrated Watershed Management Programme In Sehore (IWMP-7) | 2013-2018 | Zilla Panchayat, Sehore |
| 2 | Strengthening Local-Self Governance through Participatory Water & Sanitation Management In District Sehore, Madhya Pradesh | Jan 2005- Dec 2012 | Water Aid India, Delhi |
| 3 | Claiming Rights of Children to Water, Sanitation and Hygiene" in Sehore district of M.P" | August 2009- July 2011 | Water Aid India, Delhi |
| 4 | Adolescents and Youth empowered with knowledge and life skills for improve reproductive and sexual health in Sehore distict of Madhya Pradesh | Jan 2008- Dec 2012 | United Nations Population Fund (UNFPA) |
| 5 | Sustainable city-wide approach to Water, Sanitation and Hygiene in small towns in Madhya Pradesh (Raisen and Sehore) | April 2014- December 2016 | Water Aid India |
| 6 | Creating livelihood Adaptations under Drought (CLAD) | 2016-18 | Indo Global Social Service Society |
| 7 | Green and blue watershed project, kotri, Astha | 2015-18 | ITC Limited |
| 8 | Addressing WASH issues with focus on school sanitation in 10 villages of 8 Gram Panchayats in Sehore District | 2015-18 | ITC Limited |
| 9 | Toward Health and Dignity" Improving Water, Sanitation and Hygiene in Sehore District in Madhya Pradesh | Sept 2013 to March 2016 | Water Aid India and MP TAST |