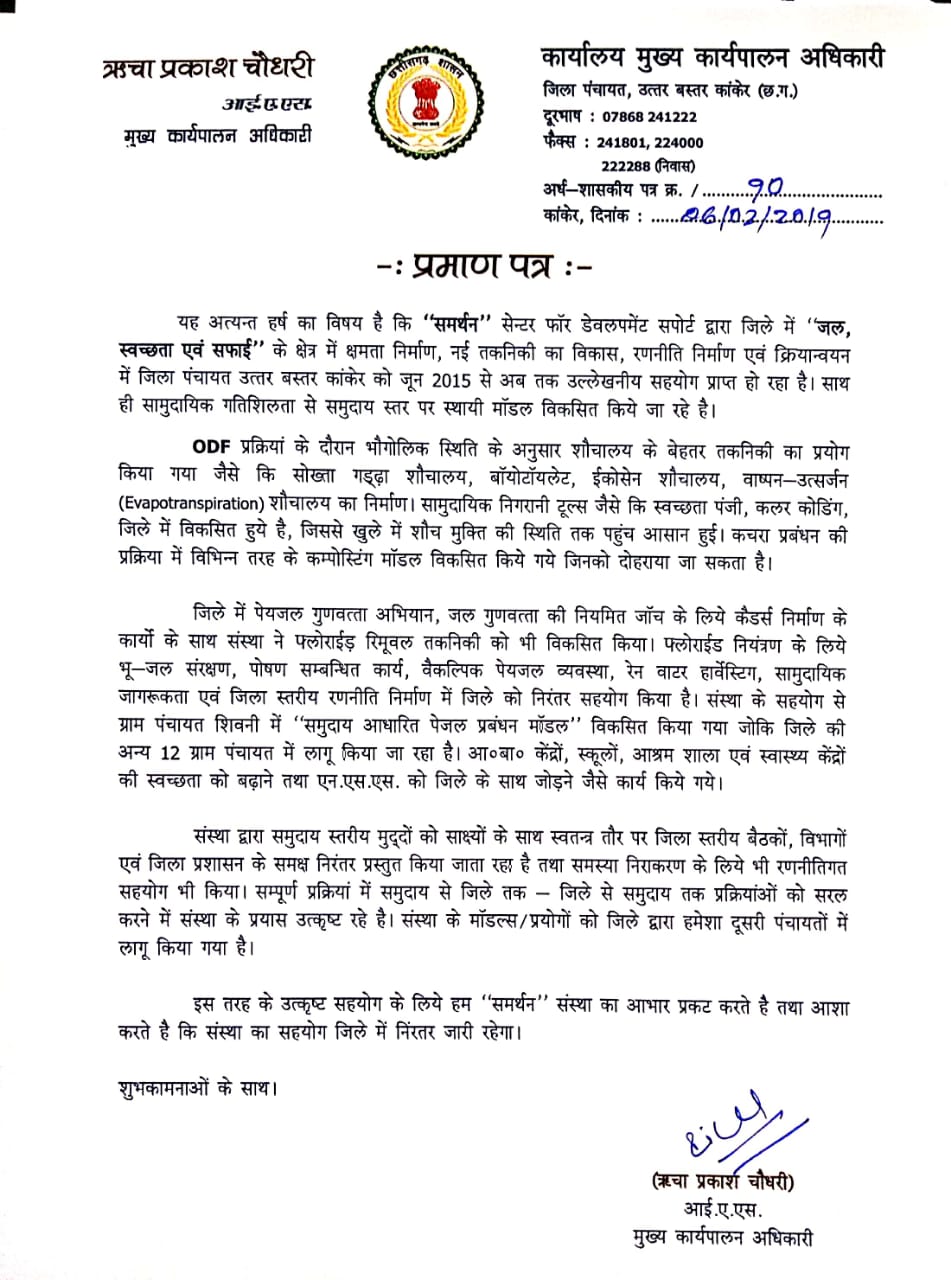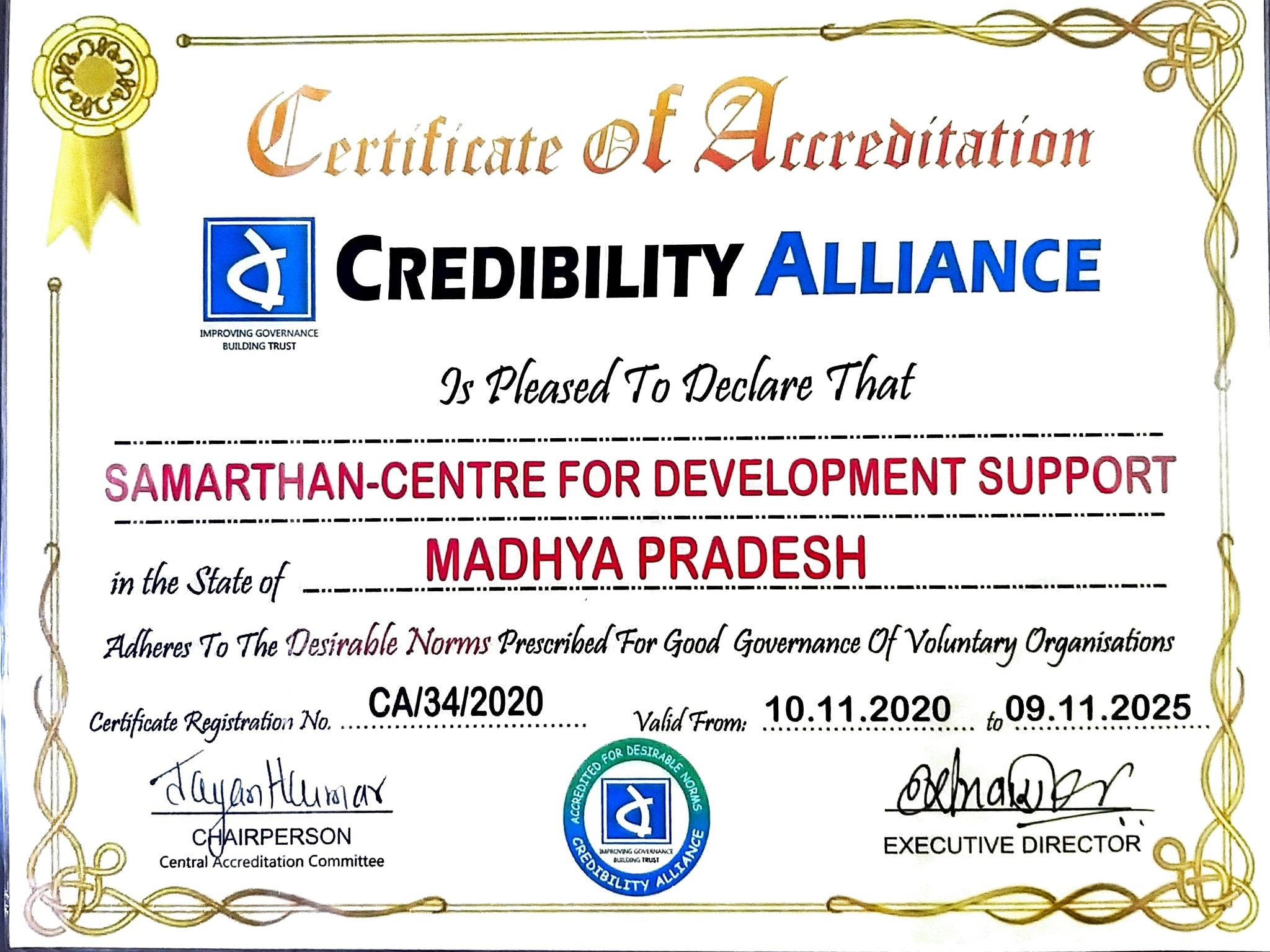 Samarthan has been recognized as accredited member of the Credibility Alliance for five years i.e Nov 2020-Nov 2025.
Samarthan was recognized with Freedom Award 2016 for the work with the bonded labour in Panna district, MP. Free the Slaves had selected Samarthan-Centre for Development Support as the 2016 Freedom Award winner. As a recipient of the 2016 Freedom Award, Samarthan received a $10,000 USD prize. web url : www.freetheslaves.net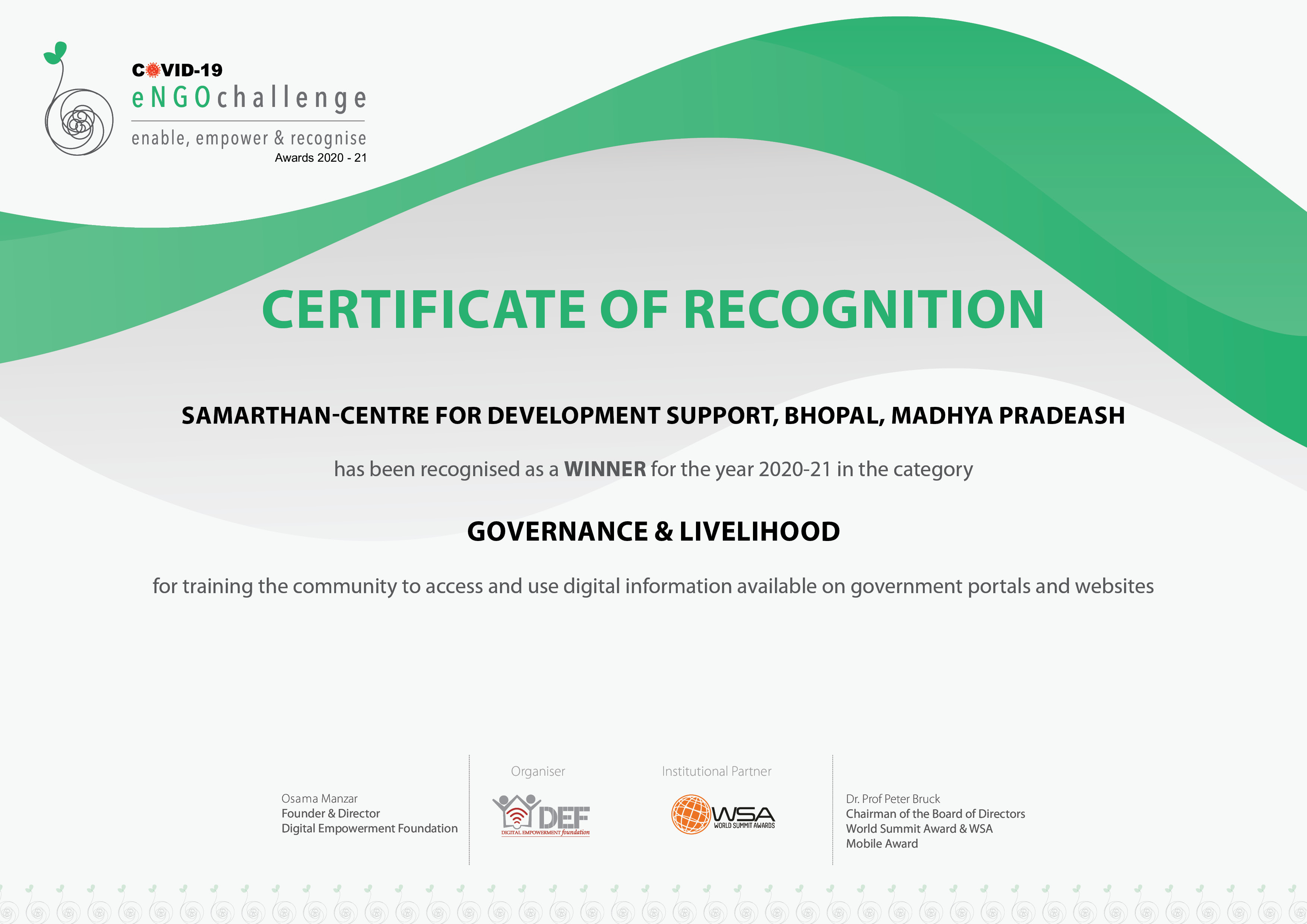 E-NGO Challenge Award 2020-21 -Samarthan has selected and recognised for our initiative 'Deepening and Up scaling Accountability and Transparency Tools to Secure Rights and Entitlements, as the WINNER in the Governance & Livelihood category for the year 2020-21.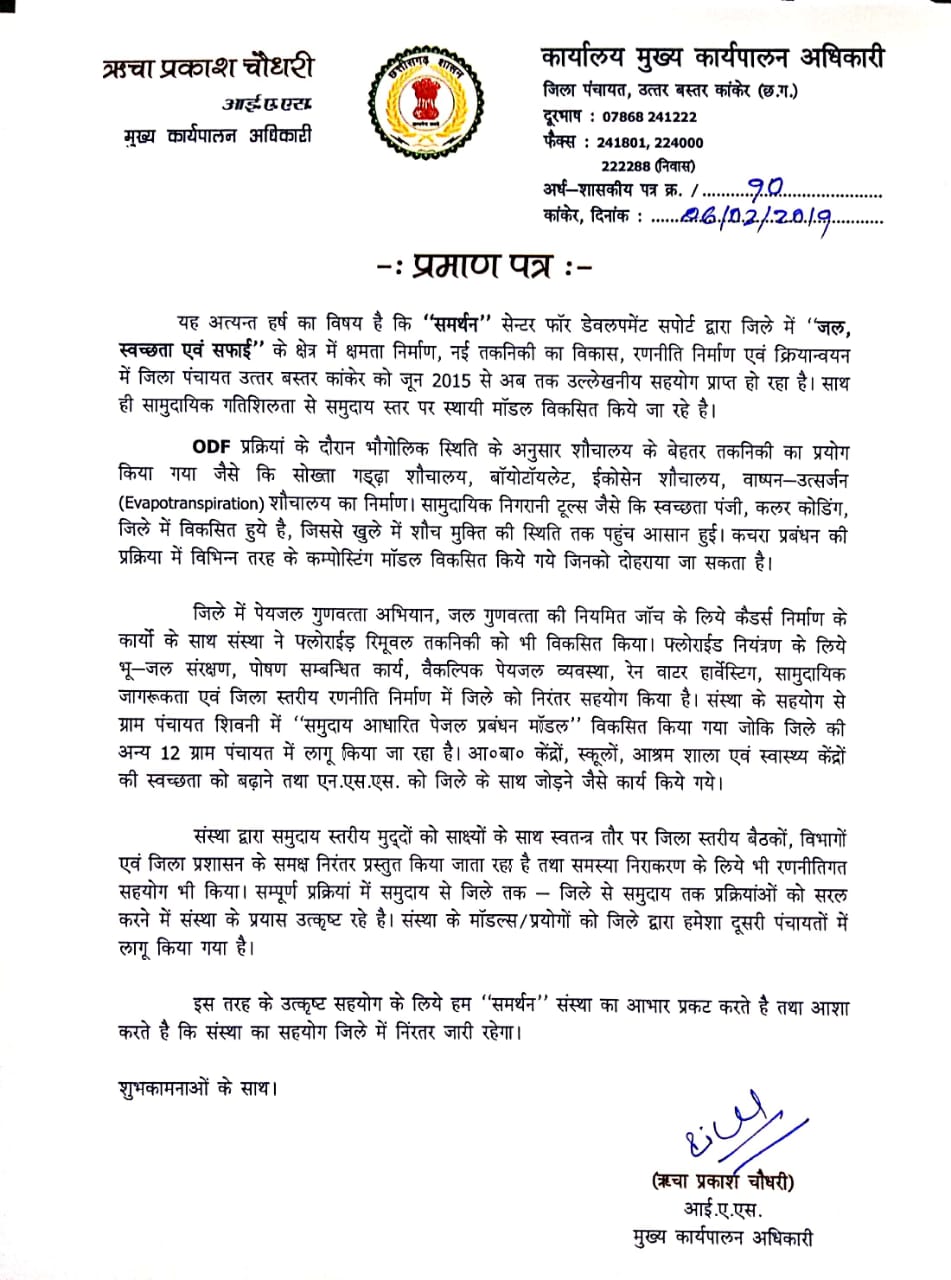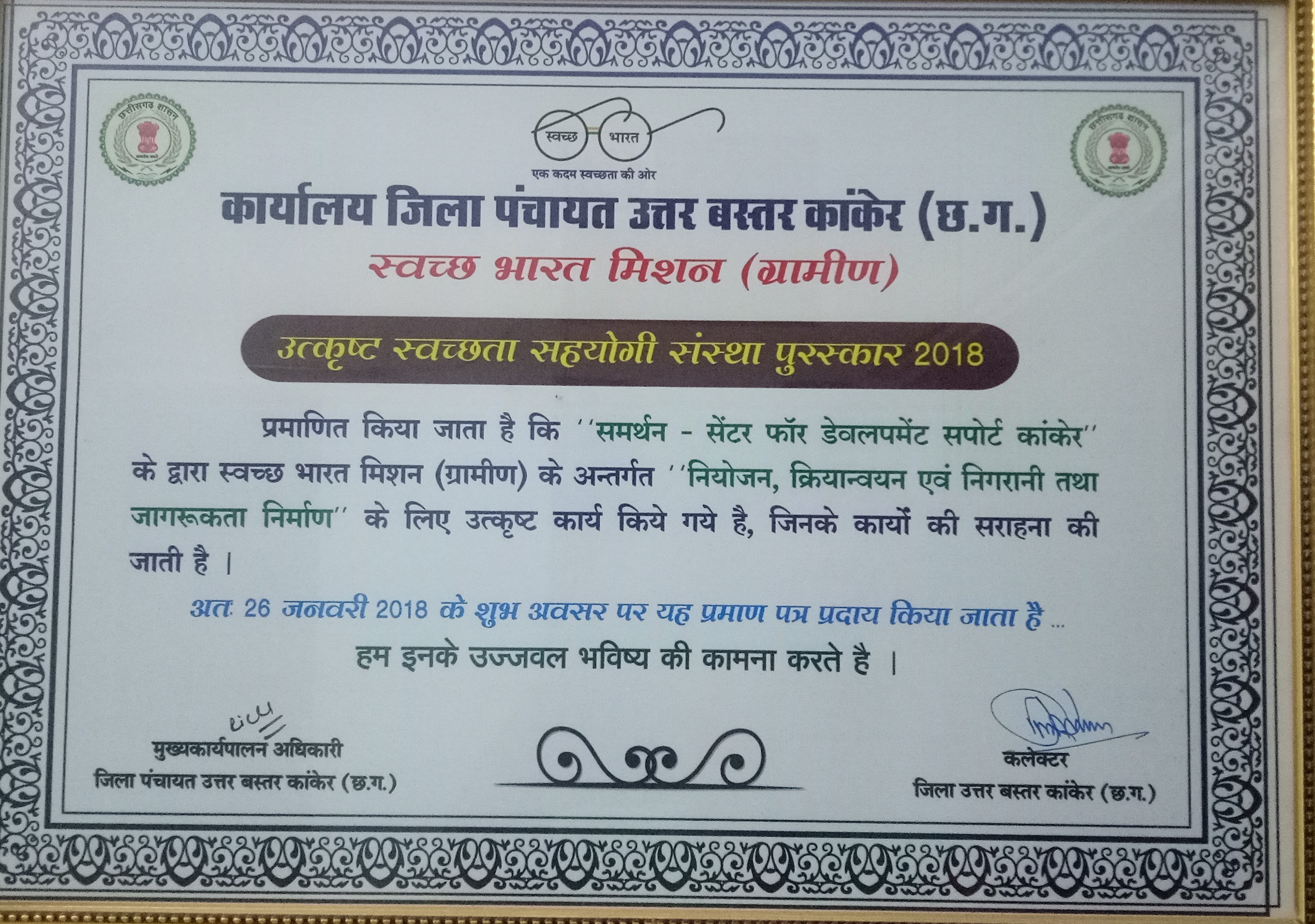 Awarded by Zilla Panchayat Kanker on the occasion of 26 January 2018 for Samarthan's Excellent work in under Swachh Bharat Mission 2018 for Planning, Implementation, Monitoring, and Awareness Building.